AWS and Cloud
The rapid uptake of Industry 4.0 has meant that every organization is looking up to undertake a digital transformation project. Both of these developments have necessitated that the workforce becomes proficient in cloud technologies. The digital wave has been sweeping over each and every sector, be it power, agriculture, automotive, etc. Out of the many cloud service providers, Amazon with its AWS( Amazon Web services) seems to be the market leader with more than 33% of the market share.
AWS provides many career paths and assists in knowledge development via certification exams. Here is a list of various career paths and their respective certifications.

Check Out the Top skills required for building Career in Cloud computing
AWS certifications are split into the following role-based paths

Interested in AWS Certification Costs? Check this out
Cloud Practitioner
This is the base for all certifications and helps get acquainted with cloud fundamentals and best practices.
This the most basic certification available and is intended for individuals who are looking to build and validate an overall understanding of the AWS cloud. This is targeted as an entry-level certification for all others and is intended for managerial, technical, sales or financial roles who want to work with AWS cloud.
Certification Available:
AWS Certified Cloud Practitioner
Checkout a brilliant infographic of AWS services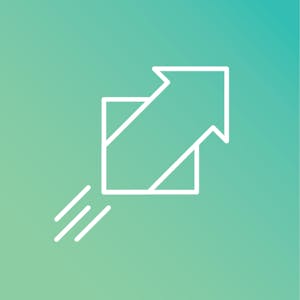 AWS Fundamentals: Migrating to the Cloud
Architect
The focus here is to learn how to design highly available systems.
Intended for a career in solution architecting. For people who want to build and design applications and systems on AWS. This is intended for slightly experienced Solution Architects and Solution design engineers who have a deep understanding of business and applications. The focus of the course is around understanding AWS in a slightly more technical perspective.
Certification Available:
AWS Certified Solutions Architect – Associate
AWS Certified Solutions Architect – Professional

Developer
This focuses on an application developer to learn how to develop applications for the cloud-based on the vast expanse of services that AWS provides. There are many microservices provided that make applications scalable and highly available. You might also want to explore serverless architecture with AWS Lambda.
Certification Available:
AWS Certified Developer – Associate
Courses to learn AWS and Cloud computing in Pune
DevOps Engineer
This focuses on learning how to deploy and manage DevOps systems using AWS services.
This is intended for individuals who want to learn how to use the most common DevOps patterns to develop, deploy and maintain applications on AWS using AWS infrastructure.
DevOps has been the in thing with organizations moving to rapid deployment and scalability of applications.
Certification Available:
AWS Certified Developer – Associate and then AWS Certified DevOps Engineer- Professional
Or
AWS Certified SysOps Administrator – Associate

Operations
This one focuses on learning to automate applications, networks, and systems.
Intended for System Engineers, SysOps administrators or those who are looking to automate deployment environments with DevOps.

Certification Available:
AWS Certified SysOps Administrator – Associate

Specialty Path

Advanced Networking
With organizations moving from an on-premise architecture to either a cloud-only or a hybrid architecture, demand for network professionals with cloud expertise is growing. If you are a networking professional looking to gain AWS expertise and expand your knowledge base then AWS provides its Advanced Networking Training and certification path.
The training track covers network components, network impact on infrastructure performance, security, availability, and integration with AWS services.

Certification Available:
AWS Certified Advanced Networking – Speciality

Big Data
AWS has multiple services offering around Big data and analytics, right from collecting the data to warehousing and analytics. Because of this, there is a specialty certification around this topic.
If you are a big data and data analytics engineer or manager then this path is for you.

Certification Available:
AWS Certified Big Data – Speciality

Security
Security in the cloud is one of the most sought after skills. With more systems going digital, security professionals are seeing increasing demand. The security specialty certification is meant for those professionals who are AWS solutions Architect certified and have a sound experience of architecting solutions and applications on AWS.

Certification Available:
AWS Certified Security- Speciality

Machine Learning
AWS offers multiple services for machine learning. The best of data science and machine learning tools can be deployed on AWS infrastructure on the cloud. AWS has multiple tracks for Machine learning
Business Decision Maker
Data Scientist
Developer
Data Platform Engineer

All these are recommended after a sound working knowledge of Data Science, Machine learning and AWS platform.
Certification Available:
AWS Certified Machine Learning – Speciality